Reviews
Experienced Hearing Care You Can Count On
With thousands of lives transformed over 55 years, we have received numerous Nobile Hearing Center reviews praising our friendly atmosphere and state-of-the-art hearing care. Take a look below at what our patients have to say about their experiences at our hearing center.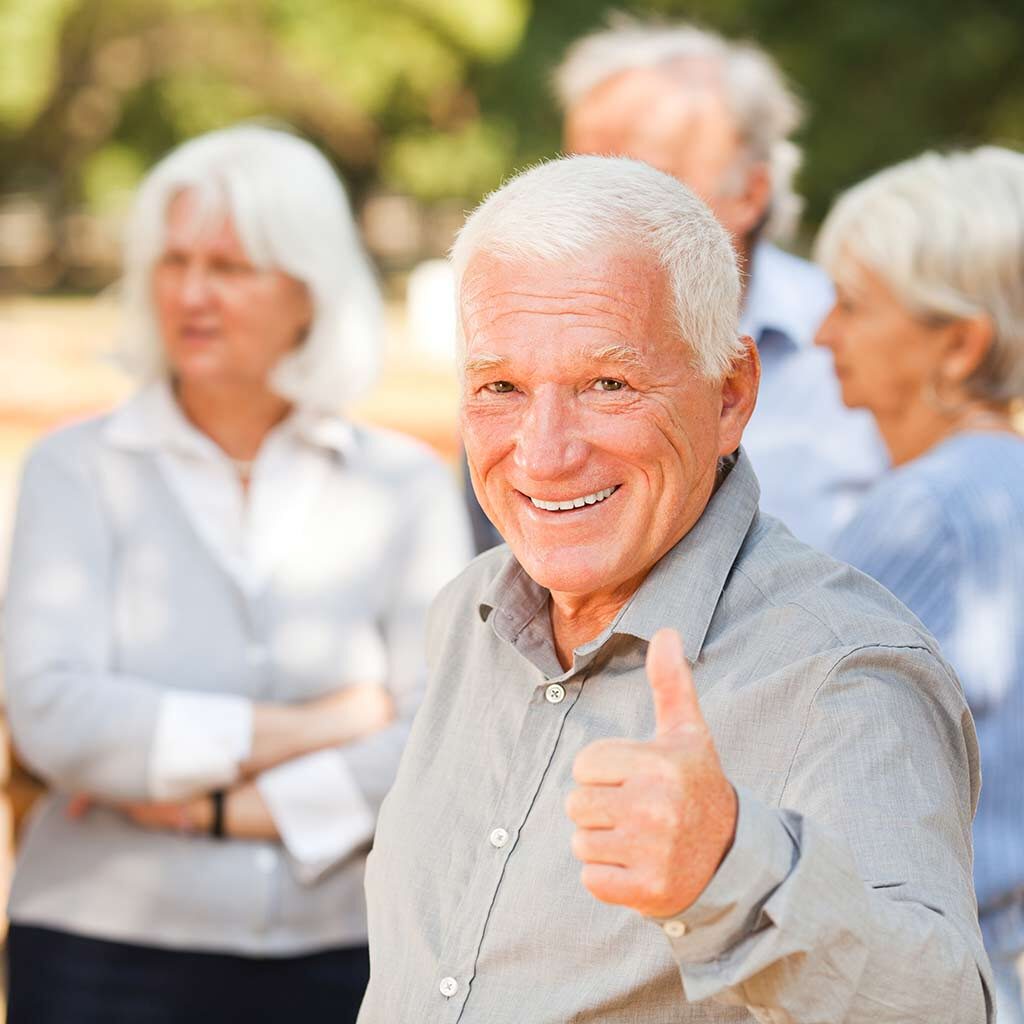 John Nobile & Nobile Hearing are outstanding. John's customer service is excellent, his testing & testing equipment is state of the art; the variety of hearing aids he has in stock is unbelievable, and his knowledge helped me to select a great choice for my hearing aids. John's service does not stop after the sale. He is always available for customer service, and scheduled maintenance, at no charge after the sale. I consider myself lucky that I found John and highly recommend him.

— Fred Shamieh
Excellent experience! Understood my husband's problems immediately and remedied the situation within 24 hours… not days or weeks! Gentle and understanding. No sales push here!! Highly recommended! This 'young at heart' man loves what he's doing! Our world needs more kind, honest and truly genuine people like John! Thank you!

— Mary Puchta
Awesome! Thank you so much Dr. Nobile for seeing us last minute, and then spending so much time making sure my Mom could hear again! You saved the day!

— Laura McInerney
Greatest hearing aid center in southwest Florida hands down…very nice staff …their secretary was a delight and very helpful…I'd give 6 stars if I could.

— Nathan Aispuro
I had been seeing a different audiologist for some time but was not happy with their service. I decided to try Noble Hearing Aids and am extremely satisfied with their service. John took the time to explain things to me, performed a hearing test on me and then recommended a minor change to my hearing aids. His recommendation made a world of difference and did not cost me anything! I need to add that I was ready to buy new hearing aids, John Told me that was not necessary. He is very knowledgeable, professional yet friendly. My wife noticed an immediate improvement as soon as I spoke to her. His fees are also very reasonable. I have a new hearing and hearing aid service!!

— Richard Rackow
When the business that sold me my original hearing aids shut down unexpectedly, John offered to take over the servicing/maintaining at no cost. That was about 10 years ago. Since then I've purchased new, updated, quality hearing aids through Nobile Hearing and I can't express how pleased and satisfied I am with not only the product, but the friendly, honest service as well. I HIGHLY recommend Nobile Hearing!! Thank you John!!

— mack1918 (YouMack)
Nobile Hearing is the best hearing center in the Cape Coral area. John is very flexible with appointment times and works around my schedule. He offers the most affordable hearing aid plan with included unlimited visits! He is also very kind and friendly and makes you feel at ease.

— Traci Staczek
Shortly after moving from PA to Cape Coral, FL three years ago, I felt it was time to upgrade my old hearing aids. I met with a couple of other local Hearing Centers and was not really impressed, but then I was fortunate enough to have found Nobile Hearing. John Nobile is a highly professional hearing aid specialist as well as a dedicated people person and extremely service oriented individual. They offer a full range of quality hearing aids at very competitive prices. Their follow up, customer service and support is outstanding. I have recommended Nobile to all our friends and family due to their level of personal attention and service.

— Dale Oliver
John was terrific .. Loss my hearing aid but he was over and above assisting with claim.. Not the original sale but couldn't have been more helpful.. Would recommend him highly.

— Bruce Sloan
John Nobile does a very precise & knowledgeable job, this is my husband's 3rd set of hearing aids but our first patient/customer relationship with Mr. John. We have never had anyone go out of their way for the best interest of us, the patient/customer. A prior contact purchasing just hearing aid batteries we were impressed with the professionalism & friendliness of his desk/office staff, that's what brought us back to be customers. We Highly recommend Nobile Hearing Aid Center. Thank you to John for his service to our country and community.

— B. Harrison
Terrific experience at Nobile Hearing. John is a true professional. I hear better with my new hearing aids than I have in many, many years. He's the best!

— T.H.
I went in to get some tubes(I believe that's what they are called) for my girlfriends hearing aids. The man that helped me out was so kind, helpful and caring. It felt as if I was getting help from a family member and not a business. He showed a lot of interest in my concern and questions and solved the problem quickly. My girlfriend's hearing aids are now working perfectly. I would definitely recommend Nobile Hearing!!!

— Jesus Roldan
I was calling around to hearing centers in cape Coral that worked with Siemens looking for help for my 90 year old parents. The hearing centers not working with Siemens referred to Mr. Nobile as the "expert", fairly unusual to be recommended by the competition. My folks are ecstatic with Mr. Nobile. He tuned them both up, updated them, tested them, and literally dialed them in perfectly and was so patient and expert that they are still non-stop letting me know how happy they were. I never write reviews…ever, but in light of how well Mr. Nobile runs his business, his level of expertise, his patience, I am absolutely compelled to write this review. I wish there were 6 stars.

— Fred Steinberg
We are winter residents to Cape Coral, Fl. and I needed help with my hearing aids Nobile hearing Center was wonderful! Debbie went above and beyond to help me! Hearing great again!

— Chris Graf
I was pleasantly surprised by the level of service received at Connect Hearing Cape Coral. The staff was friendly, professional, and efficient. Thank you Lisa D, and Bob P, for your assistance. I will be a returning customer.

— Jill Luecke